Arnold Ventures is a philanthropic foundation dedicated to tackling some of the most pressing problems in the United States with one overarching goal: to maximize opportunity and minimize injustice. Through this biweekly series of white papers with leading thinkers, Arnold Ventures examines the challenges facing college athletics and raise critical questions about the future of college sports. We are grateful to partner with AthleticDirectorU to continue this conversation. Learn more here.
Part I explains the mythology that has grown up around American college athletics and how the NCAA has maintained it. It also explains the reality of college sports shrouded by the NCAA's story. Part II proposes a new model to make college sports transparent, efficient, and run for the benefit of athletes and universities alike.
Over the past few years, the holes in the NCAA's story have been laid bare by a series of factors. Outside observers began to notice that billions of dollars were flowing into college sports, and while athletes might be amateurs, nobody else in college sports is. In the next few years, the Knight Commission projects that spending on coaching salaries in football alone will surpass spending on scholarships for all athletes at FBS universities. Some of those observers sit in influential spots. The National Labor Relations Board is considering policy changes to declare athletes to be employees of institutions. Ruling in Alston v. NCAA, U.S. Supreme Court Justice Neil Gorsuch expressed deep skepticism about the NCAA forbidding athletes from receiving money, and in a concurring opinion, Justice Brett Kavanaugh essentially invited future plaintiffs to challenge all the association's compensation limits.
Meanwhile, state legislatures have eviscerated the NCAA's long-held ban on athletes being able to sign marketing deals, endorse products, or make other use of their names, images and likenesses. A chaotic marketplace has emerged to a) connect athletes to sponsors and b) enable boosters for a particular team to offer munificent payments ostensibly for NIL opportunities but actually as recruiting inducements. 
The NCAA is thus under pressure to do more than to keep telling a story that ignores the basic realities of college sports. Especially with a new president coming in from outside sports and indeed outside of academia, this is a crucial moment when the NCAA and its members could define a new model for sports and athletes. A story that accounts not only for the educational value of participating in sports, but also the kind of competitive experiences values by institutions and their stakeholders.
One possible story could be a new model that clearly articulates how sports fit into a university's mission, ideally in the classic form of teaching, research and service. This model would clearly identify the mission and aspirations of each team to fans, communities and prospective athletes, making it easier for coaches and athletes to find the right fit. It would reduce the cachet of "getting a scholarship" and reduce incentives to invest time and money into unhealthy youth sports opportunities in favor of educational enhancement. And it would promote a clearer understanding of how sports participation relates to professional preparation, for those desiring, and personal and educational growth for all athletes.
For institutions, a successful model of college sports must recognize that it is impossible to decouple athletics from prestige-seeking and institutional branding. Colleges can be explicit about that mechanism and recognize it as a partnership with athletes, determining the value proposition for both sides.
The basic institutional interest in sports is twofold. First, playing high-profile games communicates to stakeholders that the institution is winning overall. While the validity of this can be debated, it is the prevailing belief at colleges today. Second, having a popular or broad-based sports program is a means of increasing enrollment. There's nothing wrong with that, but colleges should be transparent about the fact that an "athletic scholarship" for most students is just another form of financial aid.
In themselves, neither of these missions serve athletes' interests. If athletes are trying to develop into professionals and/or enhance their marketability, contributing to a university's brand may or may not help them, depending on factors such as compatibility with coaches, playing time, availability of auxiliary personnel in strength training and sports medicine, and so on. And if their desire in sports is to build skills as part of a holistic educational experience, being deployed for brand-building only takes away from such opportunities. Moreover, the concept of athletic scholarships distorts individuals' ability to find the best athletic and academic fit. Instead, a new athletic model would envision sports as a partnership with athletes rather than universities in loco parentis. In high-profile environments, athletes would be recognized for their role in value creation and given the opportunity to enhance their opportunities for future competition. In participation-oriented environments, sports would be organized around personal and holistic growth.
Let me sketch out one possible model. Actually, two models: a prestige model and an education model. A college will seek to drive prestige through operating a given sports team, so athletes on that team deserve some form of compensation. To be blunt, athletes on other teams—such as in my own sport of cross-country—will not do much to drive prestige, so are not entitled to the same kind of compensation. Hence, the education model. 
The first thing to understand about this proposal is that it would be completely modular. Any college could decide whether to field teams in any sport in either model. For obvious reasons, the colleges with any desire to build public brands through athletics probably would adopt the prestige model for football and men's basketball. But because athletics would still be subject to Title IX, they would have to identify women's sports to operate at the prestige level to achieve gender equity. 
Moreover, lower-profile sports in certain areas might be valuable enough to stakeholders to be worth operating in the prestige model. Hockey in the Northeast and Midwest is an obvious example, as is softball in the South and on the Pacific coast. Even a sport like track and field might attract a constituency with the Olympic movement and shoe companies willing to invest in top-flight programs like the University of Oregon and Texas A&M University. This fits with Victoria Jackson's recent proposal to federate Olympic sports and align colleges with national governing bodies to better develop athletes in Olympic sports, potentially funding the system with a federal tax on sports betting.
The prestige model would recognize two of the basic realities in college sports: Colleges use sport to build relationships with constituents, and athletes create value for those colleges. Colleges would elect to put teams in leagues that allow them access to the highest level of publicity and competition available. Those leagues, in turn, would have expected levels of resources available to teams and would organize schedules and championships accordingly. In addition to the funds that go into the current model, colleges would have to work out arrangements to maximize the value athletes generate for their teams and for themselves. They could be creative in putting together packages of educational and financial benefits to attract athletes.
Educational benefits could include traditional tuition, fee, and expense waivers for athletes to pursue degrees, or they could consist of certificate programs to teach skills and knowledge, such as personal financial planning, sports medicine and "prehab," marketing, that would be valuable and relevant to aspiring professional athletes. Colleges also could offer athletes "delayed scholarships," or opportunities to complete degrees as full-time students following their playing careers. But they also could provide direction and agency for athletes pursuing "name, image and likeness" deals, or simply pay players a salary or stipend directly. In any of these cases, there would be a need for transparency and regular evaluation of the actual value of any such arrangements. 
Prestige-level teams also could be much more flexible in evaluating which athletes to recruit and what academic requirements to place on them. There is nothing sacred about forcing college athletes to adopt the traditional model of full-time enrollment directly out of high school, the model available primarily to the socioeconomic elite. Academic eligibility standards could be dispensed with or modified to suit athletes interested in the environment of a particular college. Certainly many more athletes could pursue the rigor of a sport and a valuable education if they were enrolled only part-time, or full-time after they fulfilled athletic obligations. 
In football and men's and women's basketball, there is little reason to think that competitive arrangements would change much. For the Alabamas, Michigans, and Southern Californias of college sports, football is so integrated into institutional brands that any other choice seems untenable. Basketball is far less resource-intensive, so a much larger number of institutions might choose to field teams in this model. Some elite research universities might find that such an arrangement no longer fits with their institutional mission for football or basketball, but they might choose to compete at a prestige level in baseball or other sports. Or they might adopt the academic model for football or all their sports.
It would seem unlikely, though, that revenue-producing programs could continue to subsidize the broad range of sports currently on offer across colleges and universities at anything approaching the same level. This is not to say that athletes in what are called non-revenue, Olympic, or minor sports currently get the same amenities as revenue-sport athletes, but rather that colleges should rationalize and be transparent about the differences in how they treat the athletes who work just as hard but generally stay out of the spotlight. Hence, the academic model.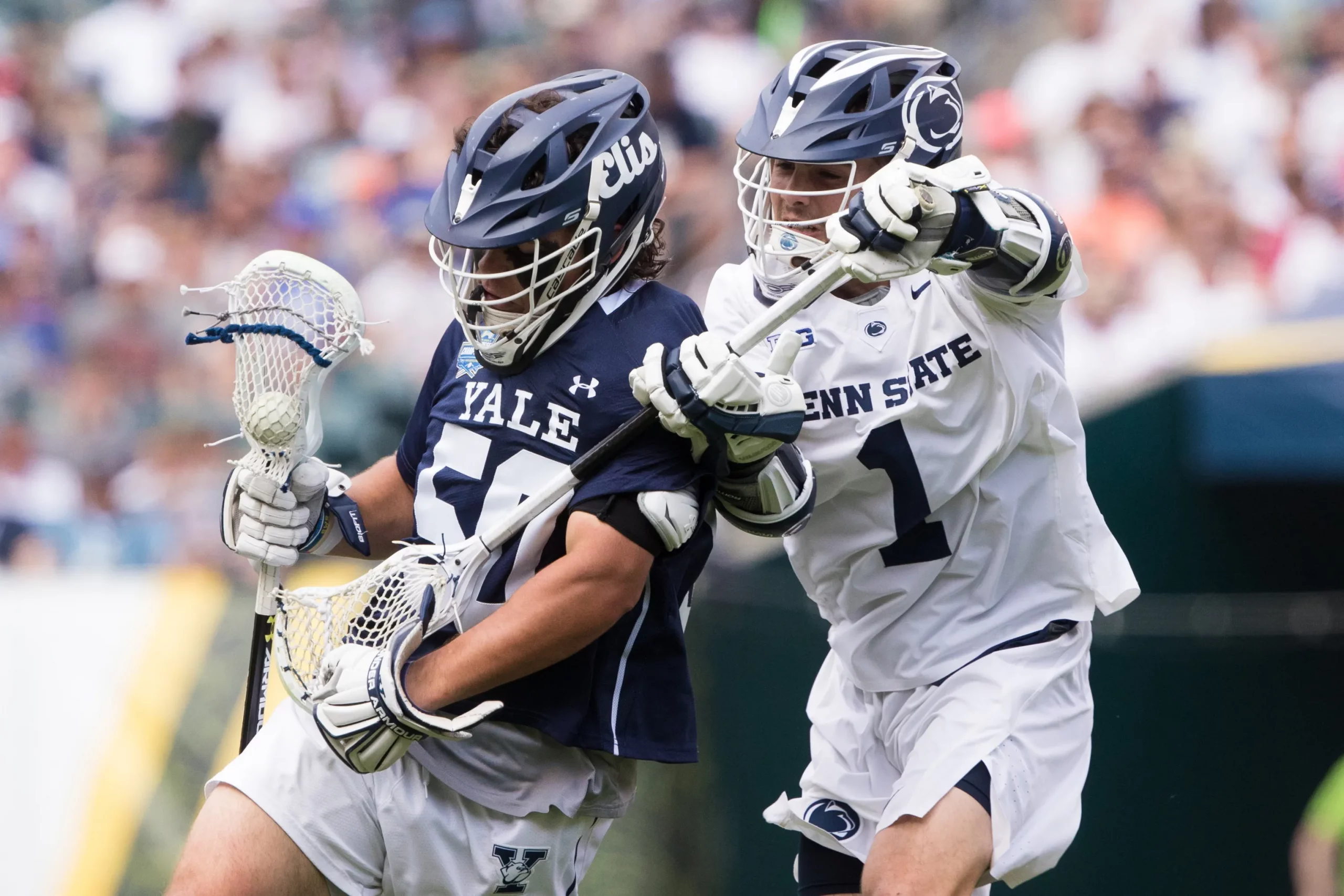 The academic model would look like the present Ivy League or Division III. Teams would recruit athletes and offer them the same kind of financial aid available to other students. Merit aid for athletes could be established according to whatever criteria institutions set, but it would be explicitly described as part of a student's financial aid package. Colleges would need to take team needs into account in their admissions processes, which would be unremarkable at a great number of institutions but would undoubtedly be hotly negotiated at the most selective. 
The primary difference would be the abolition of the "athletic scholarship" and reducing the incentives to use athletics as a means of accessing higher education. That, hopefully, would redirect youth and scholastic sports into broader participation models to encourage health and fitness rather than the false ideal of the scholarship.
As noted above, colleges could choose to place teams at either the prestige level or the academic level as they saw fit. Conferences might evolve so that colleges belong to multiple conferences to meet the needs of teams at different levels. The goal of sports in this model is to provide a meaningful experience for athletes, enabling them to learn the lessons that can only be taught in training and competition. The most crucial aspect of this model is how coaches would be assessed and rewarded. If the goal of the academic model is to provide an environment for athletes to flourish, then coaches should be rewarded for attracting and retaining players and providing them with an experience they find valuable. Of course, winning can make for a better experience, but coaches should be incentivized to achieve the end of that experience, not the means of getting there. 
Numerous problems with this model have already occurred to readers, I am sure. The obvious one is that this arrangement reduces the incentives of colleges to offer any sports beyond football and basketball. This is true, but there are some constraints, and these incentives are not completely eliminated. As mentioned earlier, Title IX requires colleges to provide comparable athletic opportunities to men and women at each level of competition available. A college seeking to operate any teams in the prestige model would have to accommodate both men and women in prestige-model sports. 
Second, Division III and Ivy League institutions have done fine without offering actual athletic grants-in-aid. Many have a third or more of their students on varsity teams. Many of them have expanded their sports offerings over the past 20 years to recruit more students, adding teams in sports such as football, field hockey, and lacrosse. This a model of sports that works in the context of higher education. Moreover, as noted earlier, at colleges not deriving significant revenue from sports, athletic grants are just a form of financial aid, so eliminating them frees up colleges to allocate financial aid by whatever strategy maximizes enrollment for them. 
The real quandary faces colleges and elite athletes in sports that have little chance of driving significant brand value or revenue, such as golf, tennis, wrestling, and swimming. Professional and Olympic teams use the American college system as a training ground in these sports, and it is certainly possible that many college leaders seeking prestige through sports would look at the value proposition and decide that it's not worth spending half a million dollars on an elite tennis team that recruits foreign athletes and flies them all over the country for matches. If professional sports organizations or the national governing bodies for Olympic sports want colleges to continue sponsoring competitive opportunities for aspiring pros, perhaps they should partner with them as Dr. Jackson suggests. 
I propose the prestige/academic model not as a final answer but as a starting point for a discussion that may become pressing for all of the colleges that sponsor sports, given the significant possibility that the courts may render college sports professional sooner rather than later.
But stakeholders may take any move in athletics as good if it increases the chances of top teams winning, and bad if it appears like any form of retreat from competition. The University of Alabama at Birmingham learned this the hard way when it dropped football in 2014, then was forced to backtrack and reinstate the sport two years later. Even dropping nonrevenue teams can be difficult politically, as when the College of William & Mary tried to drop seven sports in 2020. So any transition to a new model is likely to be assessed by its short-term impact on a particular school, rather than on its ramifications for either athletes or higher education as a whole. 
The future of college athletics, and in particular the amateur story we tell about it, has never looked less certain. But it is striking that the model of college sports has remained more or less unchanged for nearly a century and a quarter. Amateurism may have always been a façade, but it has remained intact as the organizing principle of the NCAA through world wars, through technological change, through the massification of higher education, and even through scandals that laid bare the reality that amateurism sought to hide. Years ago, at a meeting of faculty wanting to reform college sports, the New York Times columnist Robert O. Lipsyte told the group, "when your revolution comes, let us know and we'll come cover it." The NCAA may yet make it through its current upheaval intact, but colleges, athletes, and everyone involved in the enterprise would be better off if the structure and governance of college sports moved in a more transparent, more efficient, and more honest direction.
About the Author 
David Welch Suggs, Jr., Ph.D., is an Associate Professor of Journalism at the University of Georgia and Associate Director of the Carmical Sports Media Institute. He competed in cross-country and track and field at Rhodes College and previously worked as Senior Editor for athletics at The Chronicle of Higher Education and Associate Director of the Knight Commission on Intercollegiate Athletics, among other positions.